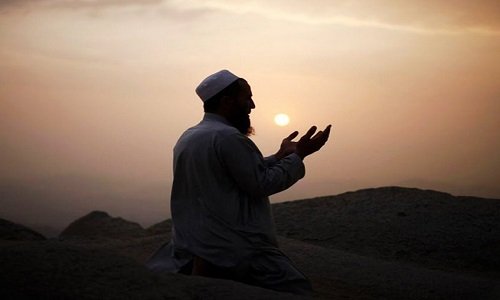 Ya Hayyu ya Qayyum Meaning
The verse Ya Hayyu Ya Qayyum wazifa is considered 'Isme Azam" by scholars because it consists of the two greatest names of Allah. It is mentioned in three surahs in the Quran. The names of these surahs are Surah Al-Baqarah, Surah Al-E-Imran, and Surah Taha. Ya Hayyu Ya Qayyum is also a part of the first line of the Ayatul Kursi.
Ya Hayyu ya Qayyum Meaning has a very deeper significance in the religion of Islam. People often recite this dua when they are in distress. Prophet Muhammad (PBUH) himself chanted this verse when he had a hard time in his life. He recited it whenever he faced a problem, and he wanted Allah to help him.
Ya Hayyu Ya Qayyum Benefits
Ya Hayyu Ya Qayyum is a prayer that is very powerful for Muslims. It is an Islamic prayer that brings positivity and peace to life. People going through dark times in life read this to bring a positive light to their life. It is a very effective way to eliminate all the problems one goes through in life.
The most common benefit of Ya Hayyu Ya Qayyum is that it helps fulfill all wishes. A person who has an incomplete wish can recite this dua, and Allah will reward them. Another very common benefit is that it helps seek forgiveness for sins. Reading this dua can get forgiven all the sins a person unintentionally performs in life.
The Ya Hayyu Ya Qayyum Benefits for specific purposes in life are written below. You can read these to find out how it can benefit you in the problems of your life.
Ya Hayyu ya Qayyum Wazifa for Love Back
If you wish to bring back love in your life, you can read the Ya Hayyu Ya Qayyuum wazifa for love back. To perform this, all you need to do is recite this verse 40 times before dawn. It will revive your heart and help you reconcile with the person you loved the most.
Ya Hayyu ya Qayyum For Good health
Health is one of the major concerns in life. In these difficult times, a person should do everything to keep themselves healthy. To make this happen, reciting the Ya Hayyuu Ya Qayyum early in the morning can prove to be very beneficial.
If you have been battling an illness for a long time, you can recite this dua as a cure. The power of this dua will help you conquer the illness and get back in good shape once again. People can also read Ya Hayyu ya Qayyum For Good health to keep themselves healthy with the blessings of Allah SWT.
Powerful Islamic Ways For A happier family
A family that stays together and loves each other is a blessing. People who always want their family to stay happy and united should read the YA Hayyu Ya Qayyum for a happier family. Instead of just expecting things to be better, people should put their efforts into reading this prayer.
Ya Hayyu Ya Qayyum for a happier family can also be read to get rid of the disputes in the family. Those who want their family members to end all the issues and disputes should read it sincerely. It will unite all the family members once again.
Islamic Solution For A successful and happy marriage
A happy marriage is like a dream that needs hard work to turn into reality. Spouses need to make a lot of effort to maintain a happy and healthy marriage. Very few people know that reciting Ya Hayyu ya Qayyum For A successful and happy marriage can be helpful.
Ya Hayyu ya Qayyum For A successful and happy marriage that is beneficial for a relationship stronger. The bond between spouses will strengthen, and they will always stay together by reading this prayer regularly.
To put in efforts to save the marriage from falling apart, one should recite "Ya Hayyu Yaa Qayyum" after the namaz. Chanting this dua 101 times every day will save the marriage. It also protects from negativity and evil eyes.
Ya Hayyu ya Qayyum For Fulfillment of wishes
Reciting Ya Hayyu ya Qayyum bi rahmatika astaghees will fulfill any person's wish in life. People who want to do marry can read it. Students who wish to get good grades can read it. People who want financial stability in life can read the Ya Hayyu ya Qayyum For the Fulfillment of wishes.
To know more about the Ya Hayyu ya Qayyum benefits, contact our Maulvi sahab.